Gift, Stationery and Mobile Shop Software.
Perfect solution for your retails business. Accurate and Live Inventory. Total control on purchase and dead stock. Reduce cost. Increase profits by various analytical reports.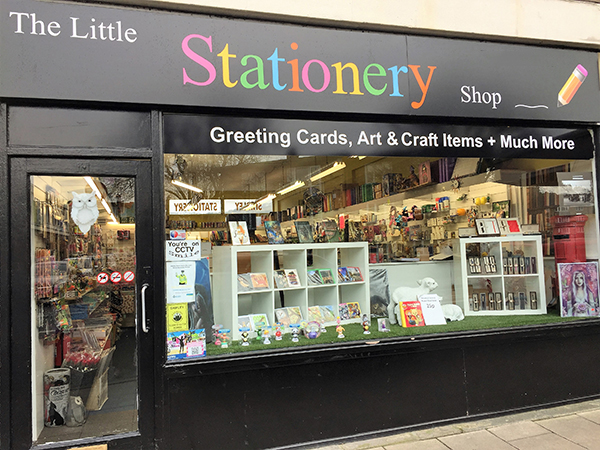 Running a multi retail store in gift, mobile and stationery business is a big challenge. The variety of SKU, changing trends, customers ever changing demands are the biggest concerns for management.
The typical problems faced any businessmen in stationary retails business is the stock accuracy. The real challenge is the number of products they deal in. Also some products are seasonal. Plus there are always new variety in design and functions keeps coming. The ever green trend change in customers is the highest pain to understand. These issues keeps businessmen worry and hence they loose focus in growth and always try to firefight the situation in the last moment.
The need here is to provide a one stop solution for all the above problems. Also it has to be easy, simple and fast. Since the staff at counter are not always computer savvy in handling technology.
Solution to the above problem is our POS Retail Software. A complete cloud based solution specifically designed for Stationery Retailers. By studying their day to day operation and also keeping the growth factor in mind, we have designed the software such that its easily adaptable, accurate and still simple to learn and use.
Once stationery shops implements the software. It will maintain the inventory accurately. Avoiding duplicate or negative stock is the biggest control. All SKU's will be barcode and will be categorized till 3 layers. This will give flexibility in analysis and MIS. The software will automatically generate GST report which can be files directly. Also data will be exported to various other ERP's.
Please find below the features of the software.
Complete cloud based system.

No additional infrastructure cost.

Minimum internet speed required

Individual login to every user with change tracking

Multiple Locations Inventory Control

Analytical and Interactive Dashboard

Barcode Generation and Printing

HSN Definition and Slab options.

GST compliance

Exportable to any ERP

Customer and Vendor Management

Discount Management for Customer categories

Reward Points Management on Customer Loyalty

Scheme Management

Various Payment options

Voucher Management

Exchange and Credit Note options.

Inventory Quantity and Unique Serial number wise.

Stock Audit

MIS Reports

Outstanding Alerts

Multiple Sales Counter Analysis

Masters and Stock Upload options.

Email and SMS alerts.
The software has below modules.
Masters
User Management

Designation Master

User Master

Change Password

Company Master

Location Management

Country Master

State Master

City Master

Location Master

Country Master

Account Management

HSN Master

Group Master

Ledger Master

Customer Master

Vendor Master

Inventory

Unit Master

Size Master

Category Master

Sub Category Master

Utilities

Transaction

Opening Stock

Stock Transfer

Stock Transfer Outward

Stock Transfer Inward

Purchase

Purchase Order

Purchase Invoice

Purchase Return Debit Note

Sales

Sales Invoice

Sales Return Credit Note

Stock Adjustment Entry

Audit

Upload options

Upload Product Master

Upload Opening Stock

Utilities

Reports

Purchase Register

Purchase Register

Detailed Purchase Register
Product wise Purchase Summery
Product wise Purchase Share
Supplier wise Purchase Summery Register
Supplier wise Purchase Summery Register with Share Percetage
Summery Purchase Register

Purchase Return Register

Detailed Purchase Return Register
Product wise Purchase Return Summery Register
Product wise Purchase Return Share
Supplier wise Purchase Return Summery Register
Supplier wise Purchase Return Summery Register with Share Percetage

DashBoard Reports

Department wise Sales Summery
Department wise Purchase Summery
Suppier / Brand wise Sales and Purchase Summery
Department wise Stock Summery
Product Performance Report
Store wise Sales and Summery
Average Ticket Size
Department wise Gross Profit Summery

Customer Feedback Report

Sales Related Report

Sales Register Report

Sales Register Report
Daily Sales Register Report
Product wise Sales Summery Register
Supplier wise Sales Summery Register
Product wise Sales Summery Register Share
Supplier wise Sales Summery Register Share

Sales Return Report

Product wise Sales Return
Product wise Sales Return Share
Supplier wise Sales Return Summery Register
Supplier wise Sales Return Summery Register Share
Party wise Sales Return

Inventory Reports

Barcode Wise Stock Report

Stock Report

Sales Receipt Report

Party wise Sales Receipt Register
Daily Sales Receipt Register

Reward Balance Report