Events
Prize distribution to winners
Employee's Birthday Celebration
Employee's Keyboard Competition
Holi Celebration & Foreign Client Visiting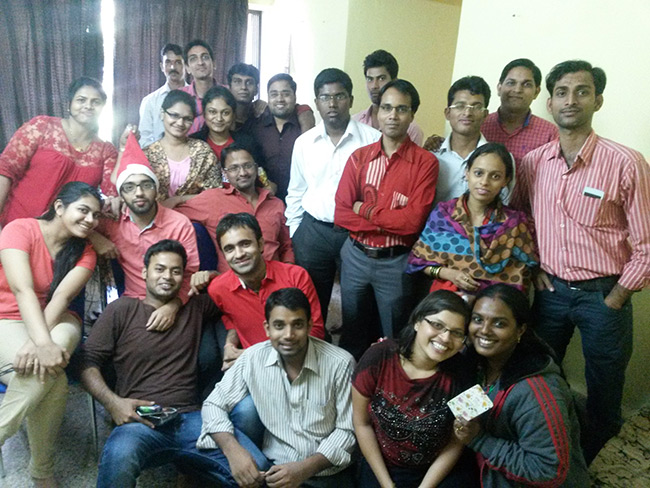 Traditional Day & Diwali Party
Kaun Banega Gyanpati
GK is what we always strive at Virtual Splat. Hence on one bright Saturday we decided to play Kaun Banega Gyanpati and it was a great fun for the whole team. Questions were from history to rocket science. Check out the photo of winner Swapnil getting the gift.
Diwali Events
This diwali we all have a blast. All virtualites came with their family to enjoy the party. As the team keeps growing every year, we decided to have this party in a big venue where all can enjoy food and dance. Also every one was awarded by diwali gift.