Events
15th Anniversary Celebration

Celebrating 15 years of togetherness....... We are hoping for a better year and looking forward to an impressive turnout on this, Our 15th Anniversary of virtual Splat Software Pvt. Ltd. We want to thank all of our employee's and management involved. Without their support and time this event would not be possible.
Session for Employee Engagement-Shared Vision & Company's Culture

Employee engagement session attended by Virtual Splat Team which was conducted by 39 solution. They explained us the importance of team work, Office vision as well as values which was excellent and it is really important to grow our business. We will surely implement on this with flying colors.
Prize distribution to winners
Employee's Birthday Celebration
Employee's Keyboard Competition
Holi Celebration & Foreign Client Visiting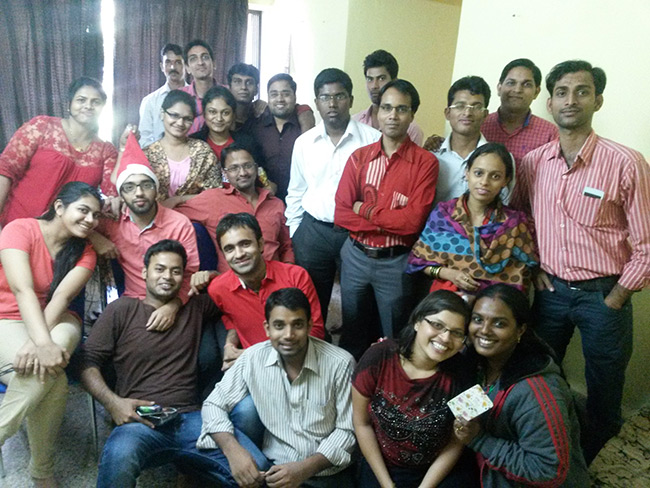 Traditional Day & Diwali Party
Kaun Banega Gyanpati
GK is what we always strive at Virtual Splat. Hence on one bright Saturday we decided to play Kaun Banega Gyanpati and it was a great fun for the whole team. Questions were from history to rocket science. Check out the photo of winner Swapnil getting the gift.
Diwali Events
This diwali we all have a blast. All virtualites came with their family to enjoy the party. As the team keeps growing every year, we decided to have this party in a big venue where all can enjoy food and dance. Also every one was awarded by diwali gift.